I have been following Jeffree Star on YouTube for about a year now and he has a makeup line named after himself. I have a couple of his lip products but I have yet to try out his highlighters or his eye shadows. And now I have. I received the Androgyny Palette and Skin Frost in the shade King Tut. After using them for a while, these are my…final thoughts.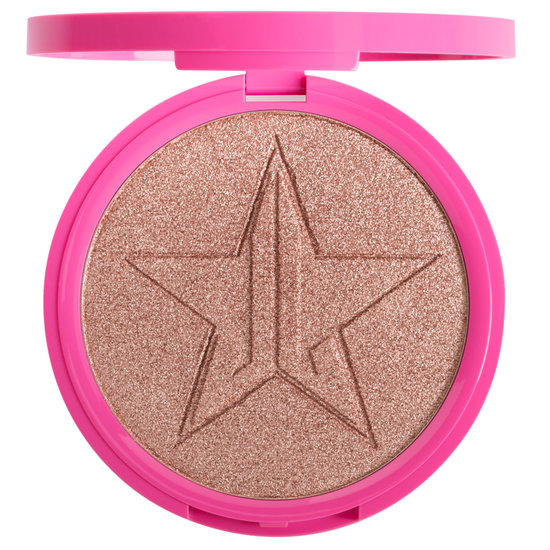 Let's start with the Jeffree Star Cosmetics Skin Frost in King Tut. You get a hefty amount of product. You receive 15G or 0.53 OZ. It's a giant ass pan, let's just say that. The mirror is also really beautiful. That is if you can open it. That is one con to this item. The clasp to open the product is so tight that it's difficult to open. Especially with nails. But knowing that it's sealed up tight means that in the off chance that you would accidentally drop it, it won't break. The color is almost a dark, warm, peachy gold. I love applying it with a fan brush on the cheekbones, tip of the nose, cupid's bow, under the eyebrows and a smidge on top of the arch of the brow.
The Androgyny Eyeshadow Palette features 10 gorgeous, buttery, pigmented shades that make me want to cry. There are a couple of metallic/pearlized shades, but the majority of the shades are matte. When I say they're pigmented…I mean it. You only have to dip your brush in the shade once and you're still blending after 28 minutes. My favorite shades to use are Safe Word (a beautiful cool toned beige for a transition color), Androgyny (a muted berry purple identical with it's liquid lipstick twin) and Deja Vú (a warm bronzy metallic brown).
The products are available on Jeffree Star Cosmetics and Beautylish